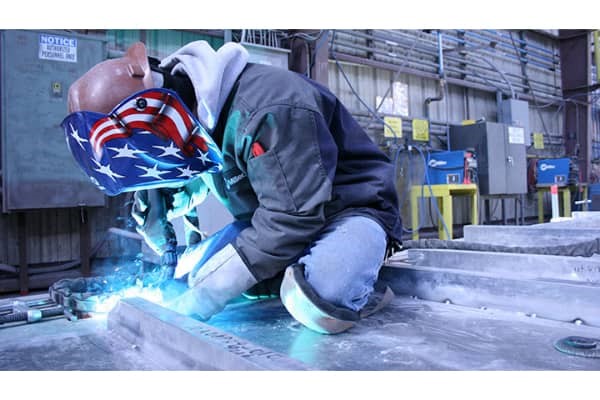 Ready To Get a Welding Equipment? Wondering What's The Best One For You?
The welding process joins several materials together for varied purposes. Welding process employs the use of several types of machines and tools as per the requirement. Oki Bering Middle East FZE is the best welds distributor in UAE. We are involved in the welding supplies in UAE. We have comprehensive range of tools and equipments for various industrial purposes. We strive to add more products and update our range of equipments and tools every day. Our dedication and commitment have turned us into one of the most sought after industrial tools suppliers in UAE and the best welds Distributor in UAE.
While buying tools and equipments you have to buy according to the welding project undertaken. They should be suitable for different welding work. The power requirements of the machines and the functionality of the tools should be taken into consideration. In order to decide whether to buy machinery of higher or lower amp the temperature needed for the work should also be checked. The duty cycle necessary in a welder should also be looked into, based on the type of work and based on manufacturing and fabrications production environment.
Welding machines as already stated are of varied kinds. While TIG Welding Machines are operated by skilled workers, MIG Welding Machines are easier to learn and operate. Hence the experience the workers have with welding using the different equipments should also be taken into account. Based on the type of material which is to be weld different welding equipments can be used. For instance for welding plastics, plastic welding machines are used whereas for mild steel, carbon steel etc MIG Welding Machines are utilized. There are also multipurpose welding machines commonly known as combo welder. Using combo welder you can carry out a number of jobs and they can be used for welding numerous type of metals.
The thickness of the materials and the place where you are welding (that is the location) also matters while selecting the welding equipment. If your work involves constant movement from one place to another machinery which is easily portable and with suitable power should be used. Since the processes of welding may use compressed gases like oxygen, carbon dioxide etc you should see to it whether compressed gas source is needed for your welding machine or not.
Along with operational factors you should also look into the economical aspects of the equipments. You have to select standard product with the best competitive price. Quality equipments from trusted suppliers have to be purchased. Suppliers who are well known will have sufficient knowledge about the equipments and will assist you in choosing the most appropriate products for your work. Being the best welds distributor in UAE Oki Bering Middle East FZE will help you in choosing the right products and will explain in detail about the advantages and limitations of the various products. We will also give proper guidance in operating the equipments and will match the models to the specific work. We have several welding accessories and welding machines.
Get in touch with Oki Bering Middle East FZE, the leading industrial tools suppliers in UAE for welding supplies in UAE.